Adelina Roybal is on her pathway to success. She joined a Conservation Crew last year at Rocky Mountain Youth Corps (RMYC) in New Mexico and served on several projects as an AmeriCorps member. She removed invasive species along the Rio Grande Bosque at Santa Ana Pueblo, maintained trails in Rendija Canyon near Los Alamos, and helped maintain the campgrounds in the Northern Rio Grande National Heritage Area near Pilar. She also helped plant trees in the south valley of Albuquerque. Adelina already had some experience with wildland fire fighting before joining RMYC, so it was natural for her to join a crew and expand her experience. She was between jobs and immediately felt comfortable at RMYC because she loves working outdoors and has a passion for the environment.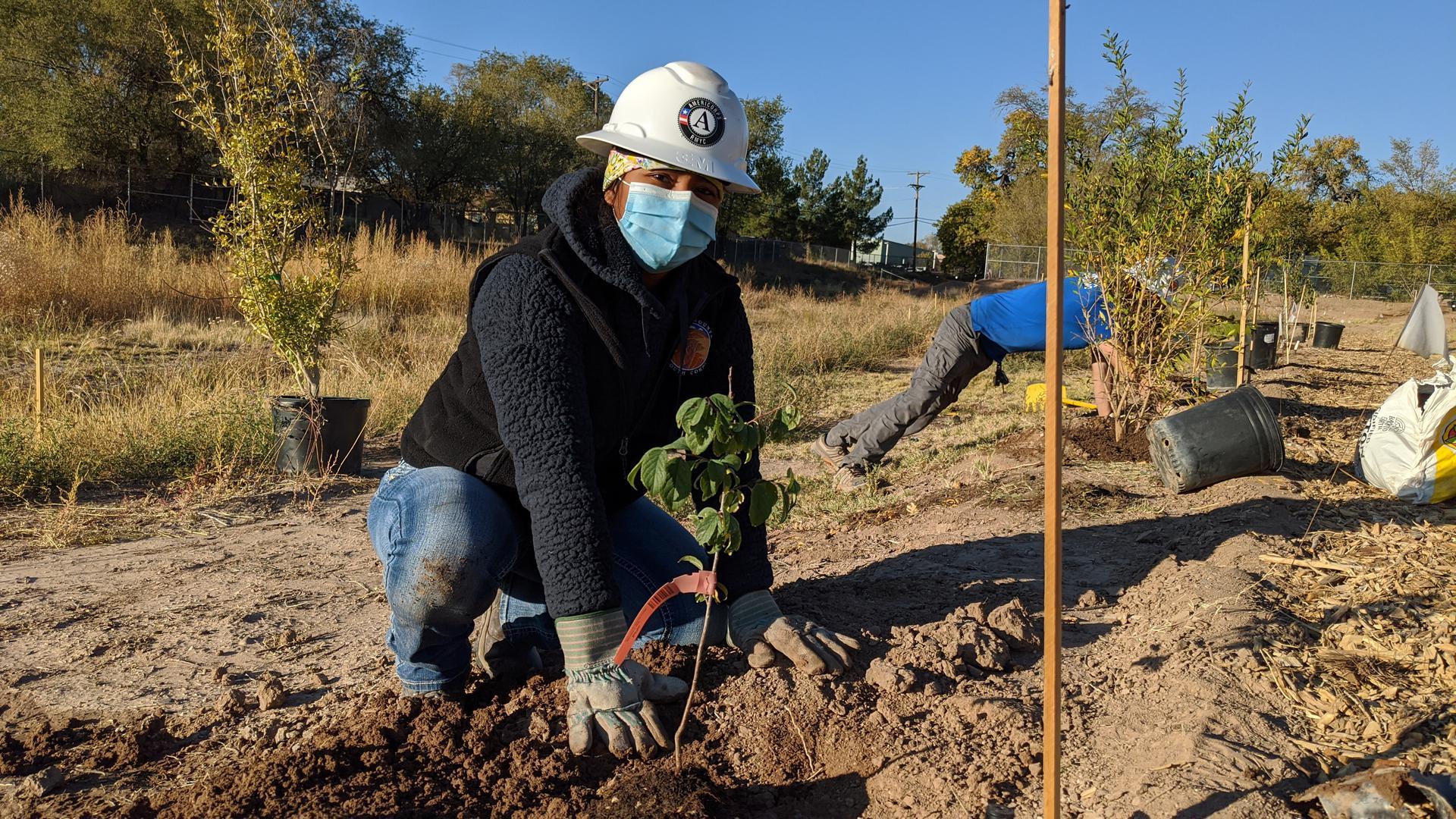 One of Adelina's most memorable experiences at RMYC was when she took Substance Abuse Prevention training. Substance abuse has impacted her family at a very personal level, and the training she received helped her talk freely about it and identify with what she learned.
Adelina hates trash, and when she saw trash on the trails, she decided to clean it up and encourage her family to pick up trash. The conservation work deepened her feelings about the environment.
"It helped me give back to the community and to be more mindful of my surroundings. We need to leave nature as it is," she said.
Adelina got married not long after she graduated from RMYC and now she and her husband are expecting a baby! She wants to return to wildfire fighting after the baby comes. RMYC empowered her as a woman working in wildland firefighting. When we asked her what advice she would give to a woman who is considering RMYC, she said, "Always push yourself. You are capable of anything. There is always time to further yourself. Everyone at RMYC was open and made me feel comfortable and safe, especially at the time of COVID. We all worked as a team."